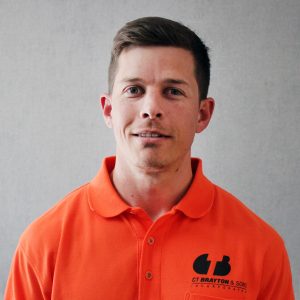 Nick Friend
Safety Manager
C.T. Brayton & Sons, Inc. takes Safety seriously. We have a full-time Safety Manager that oversees the C.T. Brayton & Sons, Inc. safety program, Nick Friend, who is charged with focusing on accident prevention and maintaining and promoting a safety culture throughout the company.
As a company, C.T. Brayton & Sons, Inc. meets monthly to review the safety of jobsites and preventive measures to limit accidents. The Safety Manager also meets regularly with office and field staff to monitor corrective action plans and has full authority to administer citations or severe actions to ensure the safety of all jobsites. "Safety is no accident." 
Our Experience Modification Rating (EMR) for 2023 is 0.74%.